Filling out the "New Contact" form is very simple, yet it is VERY important as this is how we notify you in the event of a failure. All that is needed is your name, cell phone number* and/or email address.
* If you want to receive alerts via text be sure to check off the box labelled "Send Text/SMS Message"
Be sure to allow notifications@tiksoo.com through your spam filter so that you are able to receive any alerts that we send you in the event of a phone number failure.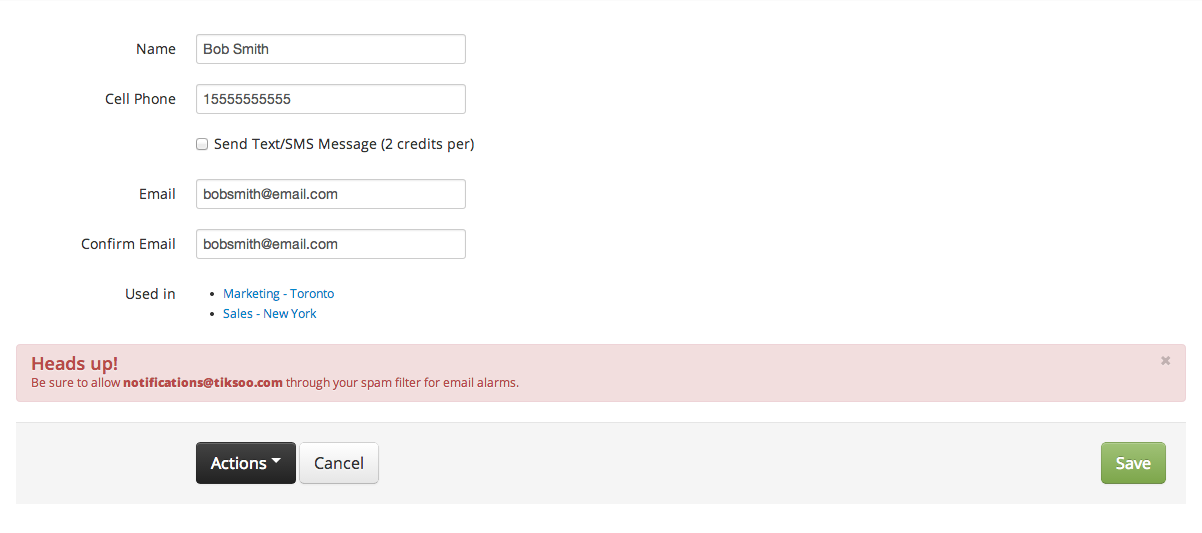 Scroll